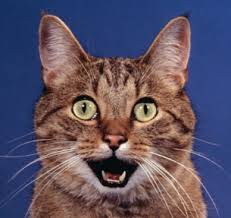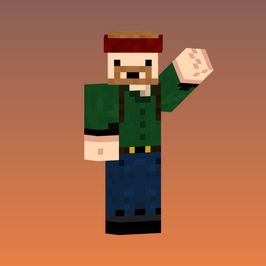 SeaNanners, also refered as "Nanners" or his real name, "Adam" (IGN : AdamMontoya), is considered to be one of the original "Minecraft YouTubers" and is considered as a master in the art of trolling and lying. He currently enjoys
uploading videos
 on YouTube of him on his personal channel playing games like Garry's Mod Murder, Prop Hunt and Hide & Seek, with other fun YouTubers. Regarding Minecraft, he rarely uploads any videos of it but there is content on his girlfriend's channel (Catabot) playing Minecraft in montage-styled videos.
Appearance
Edit
New Beginnings ArcEdit
"The Nanners" first appeared in Episode 2 ("The Arrival Of The 'Troll'" ) as a lone wolf reeking of mischievous intent and trouble. He had his first encounter with Syndicate, who demanded that Seananners had to kill a Witch, which then ended catastrophically as Seananners gained his first two deaths. (One at the hand/sword of Syndicate)
Later on he decides to raid II_JERiiCO_II's things and, in the midst of the battle between II_JERiiCO_II and Syndicate, he somehow gets ahold of syndicate's things too, threatening to burn them in lava. Unfortunately, his attempt was in vain as Seananners drowns himself and Syndicate re-claims his loot, killing nanners again as he tries to retrive the stolen goods.
They later started to build up a better relationship but unfortunately, had to grab lunch so therefore, he burned himself in flaming lava in a ravine and that was the last of him. Had he continued playing, we would've been likely to have joined Dianite/Syndicate on their wild misadventures.
Personality & Abilities
Edit
SeaNanners is known as eye-wateringly hilarious and outright funny. His sneaky "Cheatsy-Doodles" and mischeivious treachery gives him the reputation of a "master troll" and someone you don't mess around with. Although he is considered to be an "OG" (Original Gamer) Minecraft player in YouTube, his ability in the new version is slightly lacking as he has not played Minecraft recently.
"The Giggles"Edit
A sound which everyone who has played with SeaNanners fears, "The Giggles" signifies when SeaNanners has chosen his prey and is plotting to steal your loot, or even planning your death. He also uses this when he has just got out of a narrow situation, such as hiding when a player passes right by him .